Overseas IT Professionals Struggle to Bank in the UK
Guest post author: Kimberley Roberts
Date: 20/05/2020
Quite often, anyone arriving to the UK for work, including IT professionals, struggle to open a UK Bank Account.
Banking in the UK
There are several large and trusted high street banks in the UK including Natwest, HSBC, Santander and Barclays to name a few.
Although these are great banks and used by a large portion of UK residents, it can still be a little difficult to get an account with them if you don't have the documents that they require.
Banking in the UK can be tricky not only for migrant workers, such as IT staff coming to the UK for work but also UK nationals who have no proof of address due to not being listed on any bills or have no credit history or poor credit history.
Why do
Migrant Workers
Struggle to
Open
a UK Bank
Account?
Many high street banks require the following to open a bank account with them:
A

3-month

proof of address

A Credit Check

National Insurance Number
We understand that moving to the UK for work can be stressful enough without having to worry about how you will be paid. Moving to a new country, starting a new job, finding a place to live, meeting new people
How to
O
pen a
B
ank
A
ccount in the UK as
a
Migrant Worker
Even though you'll have a work Visa to work in the UK, you may still find it hard to get a bank account with a large UK bank within the first three months of arriving in the UK.
Alternative UK Banking
There are many other banking alternatives to high street banks. Suits Me is a trusted UK banking alternative, perfect for those who struggle to open a UK bank account with a high street bank.
Suits Me
About Suits Me
Suits Me is a multi-award-winning alternative banking solution, most recently named 'Highly Commended Best Newcomer' at the British Banking Awards.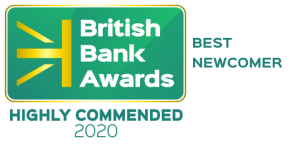 A leading UK alternative to traditional high street banking, Suits Me offer current accounts with a free contactless debit card and free online banking and a mobile banking app for account holders to be able to manage their money and finances quickly and easily at home or when on the go.
Suits Me offers all the features and services of a high street bank (excluding a high street branch or credit) including managing direct debits, setting up standing orders, making Bank Transfers (UK and International) among many other banking features.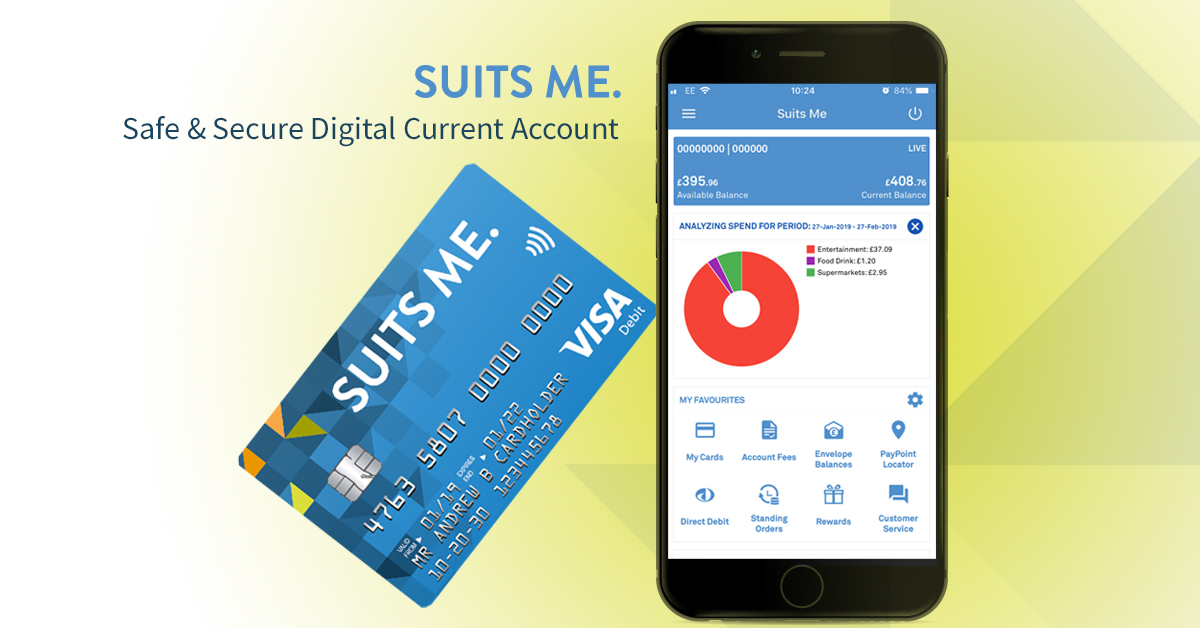 Is a Suits Me Current Account Right for You?
A Suits Me account is perfect for you if:
You're about to move to the UK

You've recently moved to the UK

You're struggling to get a bank account with a high street bank

You've had problems getting any other type of bank account

You have a poor credit rating

You have no credit history

You're currently going through IVA or Bankruptcy
What you Need to Open a Suits Me Account
To open your Suits Me account, you'll need to be 18 or over and have one of the following:
Passport

Driving License

National ID Card
Opening an Account
Opening a Suits Me current account is quick and easy, taking only minutes to complete the online application form.
Once complete, providing all the details are correct, your Suits Me account will be open within 10 minutes.
Within your Suits Me welcome email, you'll receive your account number and sort-code and instant access to your online banking account. Your free contactless Visa debit card will then arrive in the post within 3-5 working days.
Give your account number and sort-code to your UK employer and they will then pay your wages straight into your new Suits Me account.
New to the UK
and
Need Advice
?
If you are new to the UK and need advice when researching a banking solution, please don't hesitate to contact the Suits Multilingual customer care team. To date, the Suits Me customer care team speak: English, Polish, Spanish, Romanian, Bulgarian and Russian.
Useful links
Disclaimer:
This guest post was written by my wife, Kimberley Roberts who is the Marketing and Communications Director at Suits Me. This is not a paid for post or an ad.