I recently had need for a much simpler way of observing my current external IP address than asking Google what my current IP address is.  I tend to frequently swap between proxy servers I have running on my network that are attached to VPNs that offer me a number of egress points on the Internet and I'm always curious what my IP address is since I've been doing a lot of tinkering with VyOS recently. I have an upcoming blog post currently in draft that will give you a little more detail soon but for now this post is about a Firefox Extension called Show External IP that I wrote.
I've recently had a falling out with Chrome. Its constant crashing for no apparent reason was beginning to grate so I decided to give Firefox a go at being my default browser again. It hasn't let me down yet so when this little project/requirement popped up and I couldn't find a pre-made Firefox plugin for the purposes, I thought I'd give developing my own a try.
I change between proxies using FoxyProxy which is a great extension for proxy management and it can even do pattern matching to force traffic to go via a specific proxy. Although I can change proxy quickly with FoxyProxy, I wanted to know what the external IP address of the proxy being used was, so I developed this tiny (5KB) extension.
It doesn't do anything fantastic, just gets the IP address and shows it to you in a tiny bubble like so…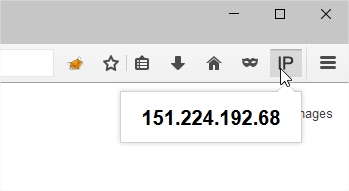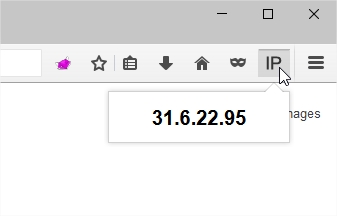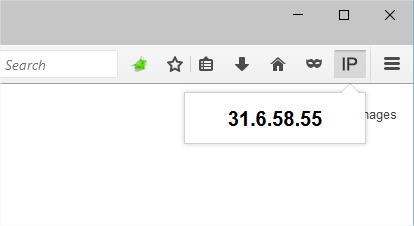 I've submitted the addon to AMO where, once it has been reviewed (and hopefully approved) it should be signed and available for installation. It's an MIT licence extension which means you can do what you like with it. There's nothing mind bendingly difficult in there but it's not bad for knowing nothing about the Mozilla SDK High Level APIs less than 24 hours ago.

If you have feedback or comments, leave them below.
-Lewis