Nokia N97 Dialler Issue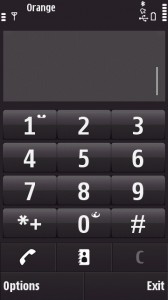 Take a look at this screenshot of Nokia's Dialler on the N97. See anything missing? Yes, 10 out of 10, letters. you know, a, b, c etc etc.
Now normally, when you're dialling a phone number, that isn't a huge issue but if you live in America where they say things like "Dial 1-800 GOFORIT to get your new 6-pack ab cruncher system!" Or like in the UK where you have to deal with endless Interactive Voice Response systems that ask you to type in a letter from a password you set up when you were twelve, it makes life a little difficult when you've got no freakin' letters on the dialler!
That's not to say that Nokia don't have it available on the system as per this screenshot.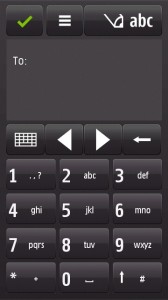 Nokia, my friends, put the letters back on the dialler when you're in a phone call – pretty please? Guessing just isn't working for me.
-Lewis