A rare species! Actual customer service!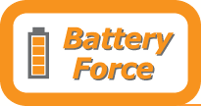 I know I haven't blogged in a while but to be honest I've not been motivated to and I've not had all that much to say, the recent developments in my life are, in a nutshell: My brother got married in South Africa in November and I made a start to improve my health by taking up exercise some time in October.
I've been off the fags for nigh on three years now but my waist measurements have increased steadily over time and well, to be honest I was big. I'm 6'3″ anyway so I can hide the chubb but still, I wasn't happy so I bought a weights bench. I didn't really get on with it and then fell back in to running… which brings me to why I'm posting. My lovely (she's looking over my shoulder as I type this) girlfriend got me a Sony MP3 Walkman for Christmas to keep me entertained while I'm battering down the pavement. After inputting some details about my height, weight, stride and step distance it spits out all the information about how many calories I've burned, how many steps I've taken and miles I've travelled etc. I quite enjoy knowing how much flab I've burned off and remembered that I had a Cardiosport watch and heart rate monitor I'd bought the last time I'd got in to running so I fished it out of a deep drawer to have a tinkle.


Unfortunately the battery had popped its clogs in the bit that straps round my chest so I had to see if I could find a few batteries for it and the watch too. After a quick Google I found one website that was charging £5.00 for a single solitary one blister pack coin cell. I laughed, then went back to Google. By my own admission I don't often use sponsored links on Google but I wasn't getting much love from the main search engine results so had a quick look through. I came across Battery Force and browsed on over.
Now don't get me wrong, I know this is extremely sad to be blogging about but their website was a true breath of fresh air. The interface was clean and uncluttered, the search engine gave me all the results I wanted and none I didn't, the prices were what I would expect to pay for coin cell batteries, it was easy to add things to my basket and the options for delivery were extensive and sensibly priced too. Even the checkout process was a breeze! Infact I was so impressed I emailed them to say they were doing a great job.
I got a quick response saying thank you for my comments and they would pass them on to the team. The responder also took the time to give me an update on my order and told me that my goods were on their way.
Well, they arrived today and were packed well, clearly marked and to add a little more sweetness there was even a Belgian chocolate nibble in the package too! Gobsmacked is an understatement. I am absolutely flabbergasted by the service. I know it's the height of geekiness but these guys are GOOD and I cannot recommend them highly enough. If I'm ever looking for batteries ever again, these guys will be my first port of call.
Battery Force come highly recommended and get 5 gold stars from me. Top job!